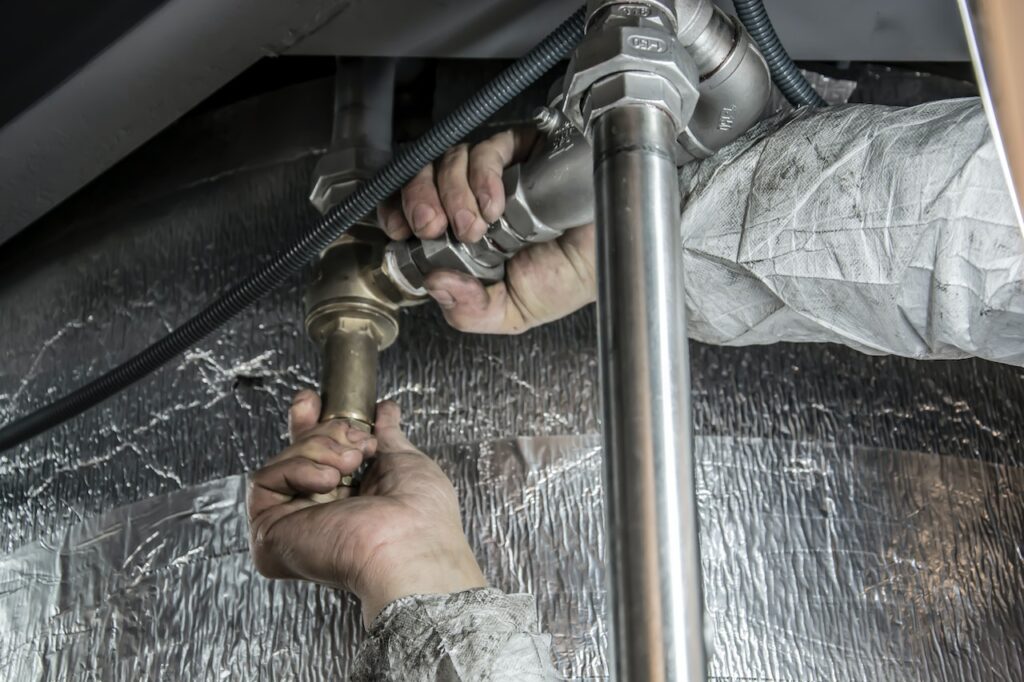 Every customer wants their plumbing problems fixed quickly and efficiently. If professional plumbers keep parts in stock instead of waiting on suppliers to provide them with what they need, they can give their customers exactly that. 
In this blog, you will learn about the most common wholesale plumbing parts and fittings every plumber should have in their repair vehicle, as well as their uses and where you should install them.
The Most Common Plumbing Parts You Should Have in Stock
Even though you can't stock up on every conceivable part, you should at least have wholesale plumbing parts necessary for the most common plumbing problems:
Clogged shower or bath drain

Sewer system backup

Dripping faucets

Faulty water heater

Slow draining sink

Jammed garbage disposal

Running or clogged toilet

Low water pressure

Leaky pipes
To fix the most common problems listed above, you must have a basic set of valves, adapters, couplings, fittings, and pipes.
Valves, Couplings, Lines, and Connectors
Valves control fluid passage while couplings and connectors connect pipes, shafts, and lines. These parts can break down and cause leaks and will need replacement.
Isolation Valve:

This valve allows you to turn off the water to faucets and other parts of the house. These valves can be attached to sinks, faucets, and other water sources in the home.
Bypass Valve:

This is the valve you use to divert part of the water flow inside the house. For instance, you can install a bypass valve from a pump outlet making the water flow back into a reservoir. You can also use this valve to regulate the water pressure.
Pressure Balance Cartridge:

You can install this type of valve to regulate the water pressure going into bathtubs and showers. It's pretty useful for areas with fluctuating water pressure.
Fill Valve:

This is the valve you can find in a standard toilet that regulates the water flow into the holding tank.
Flush Valve:

This is the other valve in the toilet that makes the water flow from the tank into the bowl.
Thermostatic Valve:

This valve detects and adjusts the water temperature of the shower or bathtub.
Coupling:

This piece of joinery connects pipes and hoses.

Flange:

This connector piece can be welded or screwed to valves, pipes, and pumps using a gasket to seal the joints.
Most Common Plumbing Pipes
Most homes have copper, PVC, and PEX pipes. PEX pipes are used for water supply lines, while polyvinyl chloride (PVC) pipes are used for vent and drain lines. Older homes use rigid copper pipes for water supply lines.
You should also bring some acrylonitrile butadiene styrene (ABS) pipes used for vents and drains. You can also include a handful of flexible pipes for leaking sinks, toilets, and water heaters.
Sometimes you'll find homes and buildings with cast iron or galvanized steel pipes used for gas and water supplies. However, you'll rarely see them in modern homes and facilities.
Most Common Residential Plumbing Parts and Fixtures
These are the most common plumbing parts you'll need to fix residential plumbing systems.
Drop Ear PEX Fitting:

These fittings are used to connect tub spouts, shower jets and shower arms. These mounting holes allow you to secure the piece to a surface for added stability.
Reducing Tees:

These are T-shaped connectors with a smaller intersecting pipe forming a T-junction. When used in a pipeline, it produces positive pressure as the water passes from a larger to a smaller line.
Standard Tees:

These are T-shaped pipes, much like reducing tees. However, they don't change the water pressure since all lines are the same size.

Elbows:

Elbows allow you to connect pipes at a 90-degree angle, which is useful for passing through corners.
Other Common Parts and Fixtures
Sediment Filter:

These filters catch particles before they enter a plumbing system, preventing clogs and other drainage blockages.
Traps:

These are the S- and P-shaped piping that you see under sinks. They prevent foul odors from seeping out into a room.
Rooter Machine:

This fixture is used for emergency drain clearing, which can break down debris that causes blockage and clogs in sinks and other parts of a plumbing system.

Supply Line:

This metal or plastic pipe connects faucets and other outlets to the main line.
Complete Your Next Plumbing Job With All the Essential Wholesale Plumbing Parts
We have everything you need at Van Marcke Trade Supply, from adaptors to valves. We are a family-owned multi-location business supplying plumbing professionals since 1929. Fill out our online contact form to find the parts you need to complete your next plumbing job.