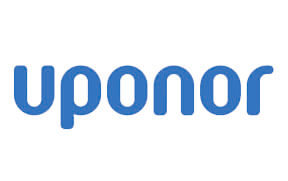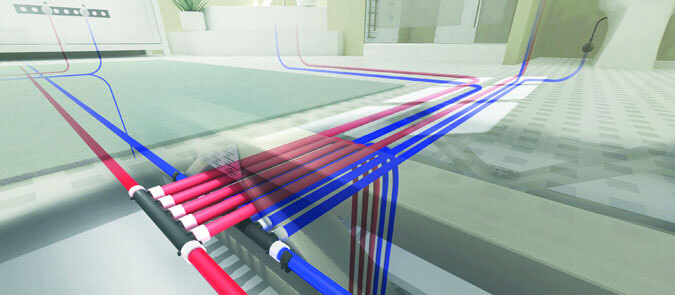 Uponor's mission is to provide better plumbing solutions across North America and Europe. They are constantly working to create innovating products that help enrich the way we live through quality plumbing products that are reliable and easy to install. Uponor is a great solution for anyone, especially if you are looking for superior water and energy efficiency.
It's been over 40 years when Pex was first introduced into the USA. Since then Uponor has become a true leader in the market with their AquaPEX plumbing systems. AquaPEX and ProPex fitting system are a top choice for builder and installers. When it comes to reliability and performance, Uponor really has the edge.
You can purchase Uponor's AquaPEX and ProPEX products for competitively low prices at a Van Marcke location nearest you.
Key Benefits of Using AquaPEX
Superior Flexibility

Having great flexibility means fewer connections are needed. This greatly reduces the need for excessive connectors and decreasing the possibility of leaks in the line when additional connectors are used.

PEX 5106 rating

Uponor Pex products are approved for use with continuous hot water circulation

Durable and Long Lasting

Their AquaPEX products will stand up scaling, pitting, corrosion and rust.

Eliminates Concern About Job Site Thefts

crosslinked polyethylene which is basically a high density plastic has no scrap value compared to that of copper which has gone up significantly in value due to supply restraints making copper a common theft material at job sites.